History of TREC
---
Cooperative Formed to Make Rural Life Better
What did it take to make the cooperative a reality? According to the Rural Electrification Administration (REA) three farmers per mile of line for 100 miles would have to agree to take service and each farmer would have to pay a $5.00 membership fee.
Three Rivers Electric Cooperative was formed February 22, 1939 when the articles of incorporation were signed by 12 businessmen who wanted everyone in the central Missouri area to have electricity. The men visited with friends and neighbors to explain what was needed to set up a rural electric cooperative. It was often a hard sell. Some thought electricity was a luxury, something they wouldn't use and couldn't afford. Some people accused the men of trying to "scam" them with "highfaluting" ideas that would never come to pass. With others it was a matter of economics – they didn't have the $5.00 membership fee.
The Cooperative was named for the three rivers that cross its service territory: Gasconade, Maries and Osage. This is also how the three districts are divided.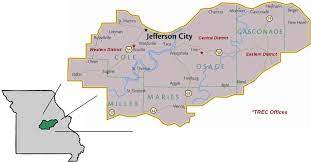 In April of 1940, the first pole on the Cooperative's system was set at Lone Star School south of Linn. The Oklahoma Church of Christ, which is located near Hope in Osage County, has the distinction of being the first building energized on the Cooperative's system. It was energized on July 20, 1940.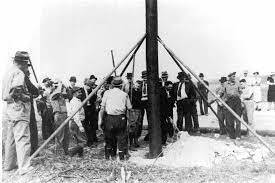 Since those early days, the Cooperative has seen tremendous growth. In 2021 there were 23,624 connected meters, 4,098 miles of energized line and 5.76 connected meters per mile of line. TREC has 18,963 members.
Throughout the years, the Cooperative's vision statement has remained the same - to provide the best possible service at rates consistent with sound business practices. We will invest in technology to improve reliability, operations, and efficiency.
TREC follows the seven cooperative principles. These principles were first established in 1844 by a small group of weavers in Rochdale, England, who were tired of falling victim to powerful factory owners. The Rochdale Principles became basic guidelines for cooperatives of every type.
Roger Kloeppel is the fifth General Manager in the history of the cooperative. He began his tenure in January 2019.
Previous general managers are:
Tom Werdenhause: 2006-2019
Walter R. Ryan: 1990-2006
Gilbert G. Hilkemeyer: 1965-1990
Steve A. Schauwecker: 1939-1965